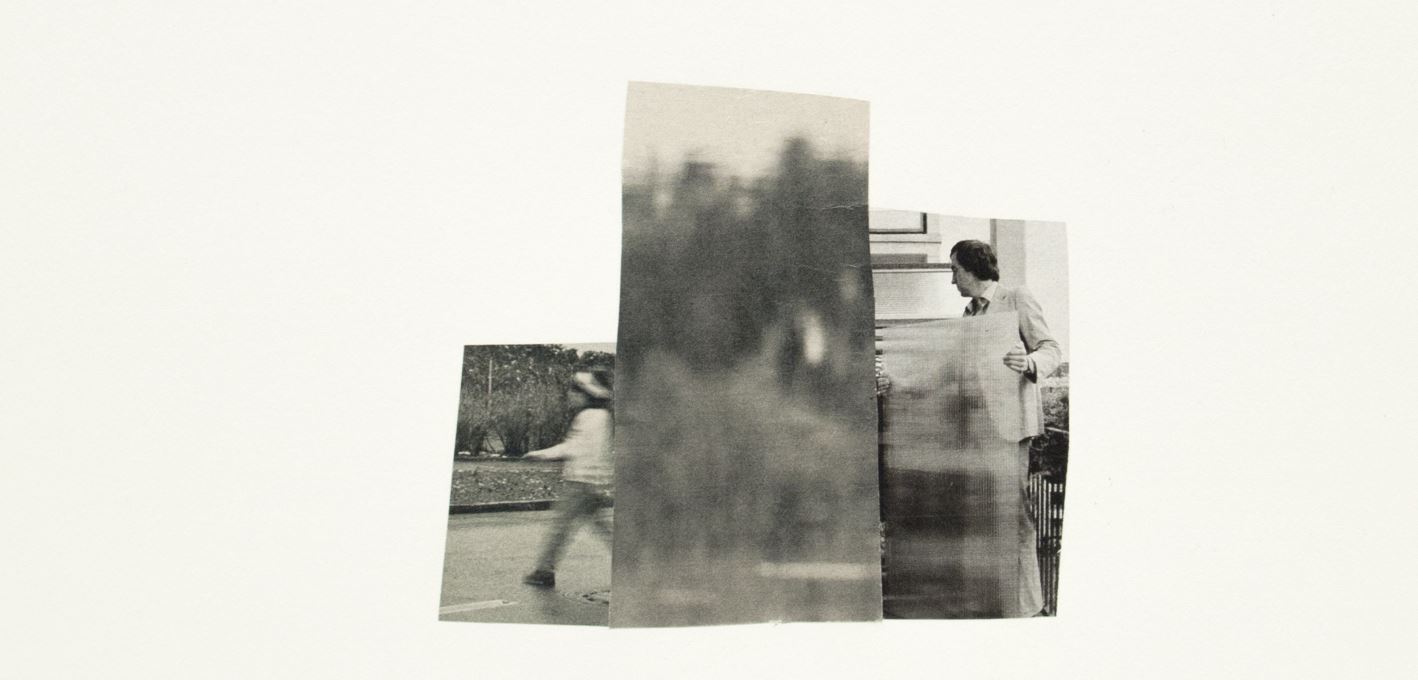 Space as a Place
kuratiert von Paulina Olszewska
09. Juli – 18. September 2016
studiogalerie
Foto: Marta Madej
Foto: Marta Madej
Foto: Marta Madej
Foto: Marta Madej
Foto: Marta Madej
Foto: Marta Madej
Foto: Marta Madej
Foto: Marta Madej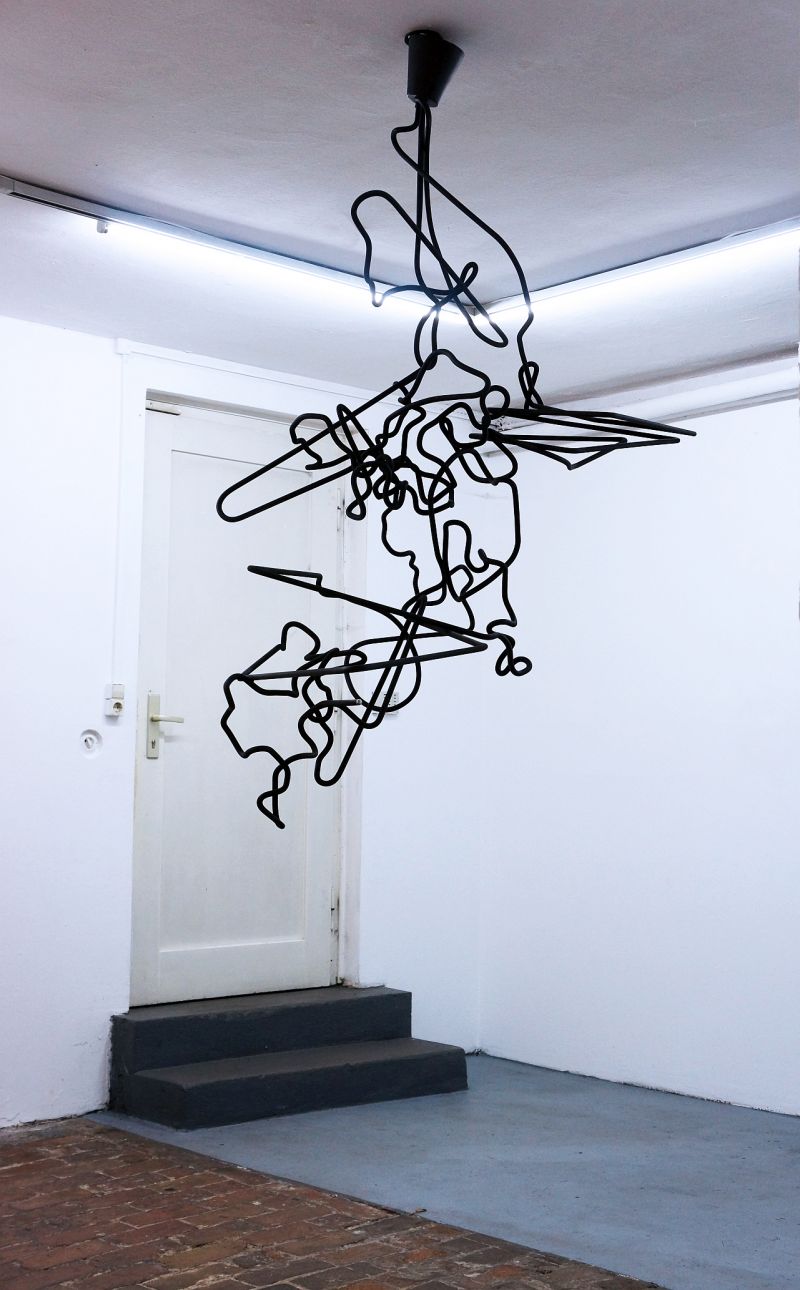 Foto: Marta Madej
Foto: Marta Madej
Foto: Marta Madej
Please scroll down for English version
Eröffnung / Opening: Freitag, 8. Juli 2016, 19 Uhr
Piotr Blajerski (Video)
Olaf Brzeski (Installation)
Krystian Truth Czaplicki (Installation)
Łukasz Rusznica (Fotografie)
Kama Sokolnicka (Collagen)
Die Ausstellung "Space as a Place" präsentiert fünf unterschiedliche junge KünstlerInnen aus Wroclaw. Obwohl sie mit unterschiedlichen Medien arbeiten und verschiedene künstlerische Milieus repräsentieren, kommen sie durch das Ausstellungsmotiv zusammen. Raum, das Hauptthema der Ausstellung, wird durch die KünstlerInnen bearbeitet und dafür aus unterschiedlichen Perspektiven betrachtet, bezieht sich aber auch auf universelle Ideen oder beruht auf individuellen und persönlichen Erfahrungen.
In der Ausstellung in der Studiogalerie könnte er als der Raum betrachtet werden, welcher definiert wird durch Wände, Boden und Decke, und einige zum Raum gehörende Einrichtungen.
Dieser sichere und einfach zu beschreibende Raum ist ein Ort in dem man lebt, arbeitet, existiert oder etwas unternimmt. In seiner Arbeit nimmt Krystian Truth Czaplicki einfache, gut bekannte, alltägliche Gegenstände und verändert sie zu Kunstobjekten. So verlieren sie ihren utilitaristischen Charakter, und ziehen die Aufmerksamkeit auf sich, da sie in ungekannter Weise neu im Raum wahrgenommen werden.
Raum könnte man abstrakt erfassen, als etwas, das sehr schwer in Worte zu fassen ist. So wie in der Installation von Olaf Brzeski: Mit Draht markiert der Künstler die Flugbahn einer Fliege. Die Bewegung dieses sehr kleinen aber gleichzeitig sehr lästigen Lebewesens wird zu einer festen physischen Form, und dadurch noch lästiger. Sie hängt als unlogische Gestalt im Galerieraum, ist dynamisch und beunruhigend, so wie eine dunkle Wolke unserer eigenen Gedanken.
In der Ausstellung entwickelt sich der physische Raum zum abstrakten, übersteigt den materiellen Raum und umgreift die nähere Umgebung. Er geht in psychische Sphären über und greift nach Gedanken, Imaginationen und Träumen. Die ausgewählten Arbeiten von Kama Sokolnicka stammen aus unterschiedlichen Serien. Eine beschäftigt sich mit Schlafstörungen und erfasst diese in Form einer schwarzen Wolltapisserie. In ihren Collagen übersetzt die Künstlerin den Prozess des Träumens und gibt ihm eine physische Form. Wie im Traum, kommen auch in den Collagen von Sokolnicka Elemente, Formen und Fragmente aus verschiedenen Quellen und Realitäten vor. Sie werden zusammengesetzt wie ein Rätsel, das auf vielen Ebenen lesbar ist. Die Träume der Künstlerin vermengen sich mit Erinnerungen aus ihrer Kindheit. Es sind Erinnerungen an das Gartengeschäft ihrer Eltern, in dem sie aufgewachsen ist. Das Motiv eines fröhlichen Gartens und der Glashäuser erscheint in einigen der Arbeiten, so wie das rostige Gitter, das durch Zufall im Elternhaus gefunden wurde.
Raum, der zwischen zwei Realitäten wechselt, ist in der Videoarbeit von Piotr Blajerski zu sehen. Die Erzählung findet sich in zwei Welten wieder: in der realen und in seiner inneren Gedankenwelt. Die Geschichte wird zu einem Traum, in dem das absurde und irrationale Verhalten der Menschen zu sehen ist.
Der Raum dazwischen, in dem sich das Physische und Psychische vereint, erscheint in der fotografischen Serie von Łukasz Rusznic. In der sehr dunklen Serie erzählt der Künstler die Geschichte seines Zuhauses. Das Zuhause, das aus Widersprüchen entsteht, ist der Ort, an dem seine Eltern leben. Er sollte eine emotionale Bedeutung haben und einem nahe gehen, aber diese Emotionen sind fremd und seltsam. Der Künstler wohnte nie in dem Haus. Wie sollte er unter den Umständen diesen Raum definieren? Was bedeutet er für ihn und wie kann er sich darin finden?
Paulina Olszewska
Die Ausstellung wurde anlässlich der Ernennung von Wroclaw zur Europäischen Kulturhauptstadt 2016 und des Austausches zwischen den Städten Berlin und Wroclaw realisiert.
Mit freundlicher Unterstützung durch
Die Ausstellung ist Teil des offiziellen Programms "Breslau Berlin 2016 – Europäische Nachbarn".
Hinweis: Wegen Ausstellungsumbaus in den vorderen Räumen des HaL ist die Studiogalerie vom 5. – 15. September 2016 geschlossen.
Bannerbild: Kama Sokolnicka, Restless Legs Syndrome 1a, collage on paper, 2013, courtesy of the artist
---
English version below
The exhibition "Space as a Place" presents five young artists from Wroclaw. Although the artists work with different media and represent various artistic milieus, they meet together through the subject of the exhibition. Space, a main theme for the show, is seen by the artists from various perspectives. They show how space relates to universal ideals but also touches on individual and personal experiences.
In the exhibition at Studiogalerie, space can be seen as a space, which is defined by walls, floors, ceilings and certain objects belonging into it. This space, secured and easy to describe, is a place we live and work, and in which we exist and circulate. Works by Krystian Truth Czaplicki take familiar, commonplace objects from their everyday surrounding and changes them into art objects. In the process, they lose their useful value but attract more attention by being rediscovered in a space in which they did not originally belong.
Space can also be created by the abstract, from something which is very difficult to follow, as we see in an installation by Olaf Brzeski. Using a metal wire, the artist traces the flight path of a fly as it flies about. The flight of this small but annoying creature gains a solid form, which becomes even more annoying. An illogical shape hangs in the gallery space, disturbing and dynamic, like a dark cloud of our own thoughts.
In the exhibition, a physical place evolves into abstract space, going beyond a material room and becoming a psychic sphere, reaching our thoughts, imagination and dreams. The works on display by Kama Sokolnicka are drawn from several different series. In one, the artist deals with sleep disorders, lending these form through a black tapestry made out of wool. In another work, the artist translates the process of dreaming into the physical form of collages.
As in a dream in Sokolnicka's collage elements, forms and fragments from different sources and realities together build a puzzle which can be read on many levels. The artist's dreams are combined with memories from her childhood and the gardening business of her parents. Several of her works show the motif of a cheerful garden and greenhouses, along with a piece of rusty grate, forgotten and then found in her parents' house.
A space shifting between two realities is created in a video by Piotr Blajerski. The artist places a narration in two realities: the existing world and the inner world of thoughts. Together, these create a dream-like story, where the behaviours of the people appear absurd and irrational.
The in-between space where the psychic and physical unite, is occupied through photographs by Łukasz Rusznica. In a nocturne-like series, the artist tells a story of his home. It is a home made up of contradictions. While it is a place where his parents live, and supposedly close, emotionally, it is also unfamiliar and strange. The artist never had a chance to live in the house. Given this situation, how could he define this space? What does it mean to him and how does he find himself within it?
Paulina Olszewska
The exhibition was prepared in a context of this year of celebration of Wroclaw as a European Capital of Culture and an exchange between two cities: Berlin and Wroclaw.
---