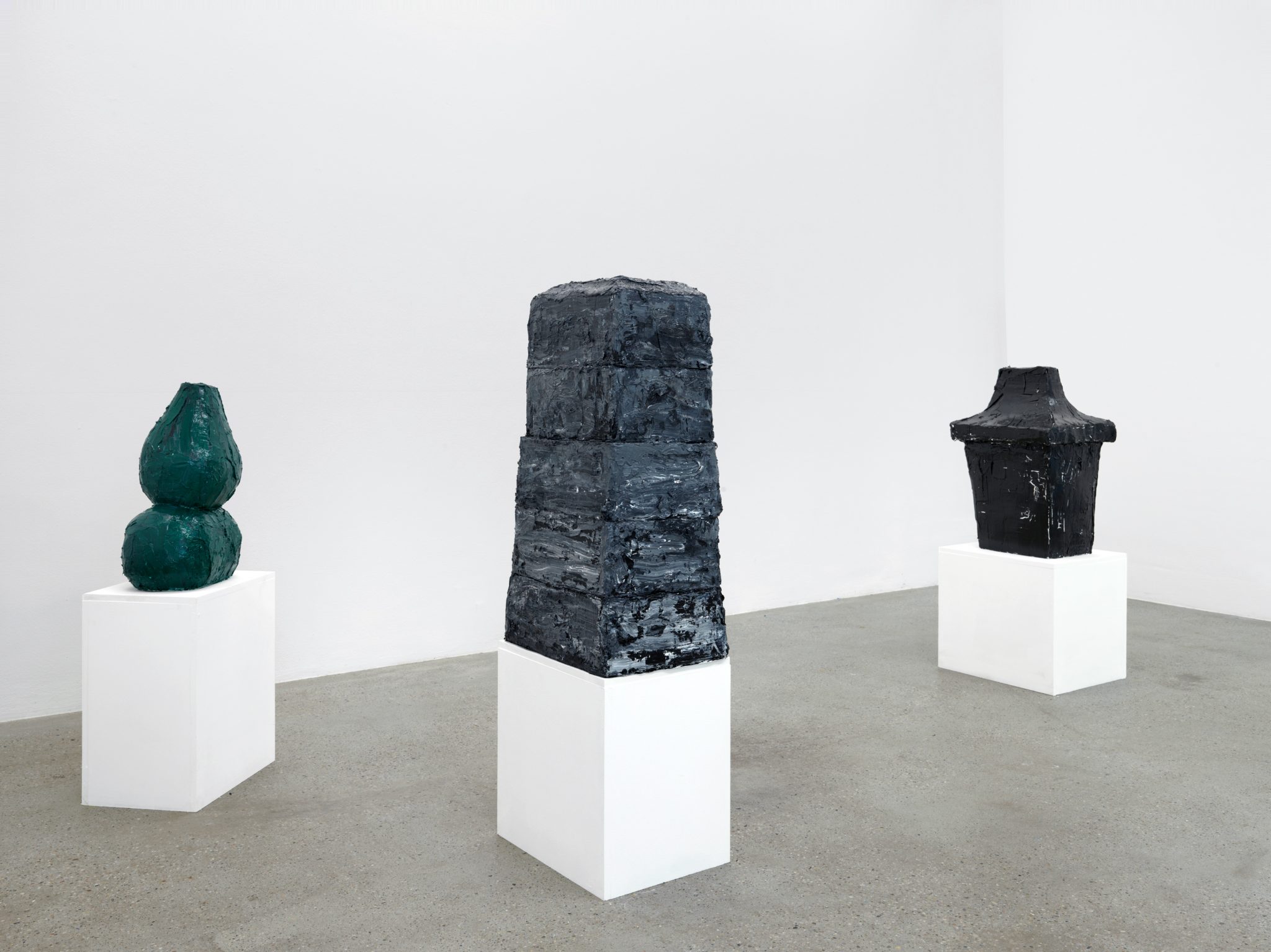 Clemens Krauss
Massen | Masses
16. September 2021 – 9. Januar 2022
please scroll down for English version
Das Haus am Lützowplatz (HaL) zeigt unter dem Titel Massen / Masses eine Einzelausstellung von Clemens Krauss. Seine Arbeiten befassen sich mit den Themen des menschlichen Individuums als psychophysische Entität in sozialen, politischen und kulturellen Kontexten und wurden auf internationaler Ebene in institutionellen Einzel- und Gruppenausstellungen gezeigt.
Thematisch an sein Online-Performance-Projekt Isolation Consultation während des Corona-Lockdowns im Mai 2020 anknüpfend, begreift sich die Ausstellung Massen / Masses im Haus am Lützowplatz als materialisierter Kommentar zu den Umbrüchen und Entfremdungen der Gegenwart. Für Massen / Masses sollen die Ausstellungsräume im Haus am Lützowplatz (HaL) durch diverse Einbauten in einen Parcours verwandelt werden, der nur in einer Richtung begehbar ist und zur körperlichen und geistigen Selbsterfahrung einlädt. In dessen Zentrum befindet sich ein abschließbarer Raum. Dort hält Clemens Krauss in Form einer die gesamte Laufzeit dauernden Performance psychoanalytische Sitzungen mit Besucher*innen der Ausstellung ab, die dadurch zu Teilnehmenden des Projektes werden. Ein vom Künstler selbst gesprochener und sich stetig erweiternder Kommentar über wiederkehrende Muster der Sitzungen und seine daraus gewonnenen Erkenntnisse wird mittels eines computergesteuerten Lautsprechersystems in die Ausstellungsräume getragen.
Inmitten der vielschichtigen Rauminstallation, die sich an dem Grundriss der in der Gründerzeit gebauten Stadtvilla orientiert, zeigt die Ausstellung speziell für diesen Kontext geschaffene Arbeiten des Künstlers. Neben neuen Malereien geht es vor allem und die Fortsetzung einer Serie von Skulpturen, die aus geschichteter, reiner Ölfarbe bestehen, sowie um Videoarbeiten zum Thema 'Body identity-integrity disorder', einem hochkomplexen Feld zwischen Ich-Syntonie und sozialer Pathologisierung, welches einen elementaren gesellschaftlichen Diskurs beispielhaft darstellt.
Clemens Krauss wurde 1981 in Graz, Österreich, geboren und lebt seit 2007 permanent in Berlin. Er hat neben seinem Kunststudium auch Medizin studiert und eine Ausbildung zum Psychoanalytiker absolviert.
---
Haus am Lützowplatz (HaL) presents a solo exhibition by Clemens Krauss under the title Massen / Masses. His works examine issues of the human individual as a psychophysical entity in social, political and cultural contexts and have been shown internationally in institutional solo and group exhibitions.
Building on his online performance project Isolation Consultation during the Coronavirus lockdown in May 2020, the exhibition Massen / Masses at Haus am Lützowplatz is a materialized commentary on the upheavals and alienations of the present. For Massen / Masses, the exhibition rooms at Haus am Lützowplatz (HaL) are transformed into a one-way course with various installations encouraging physical and mental self-experience. At its center is a lockable room. There, Clemens Krauss holds psychoanalytic sessions with visitors of the exhibition in the form of a performance lasting the exhibition's entire duration, turning them into participants in the project. An ongoing and expanding spoken commentary by the artist, about recurring patterns in the sessions and the insights gained from them, is broadcast into the exhibition rooms through a computer-controlled loudspeaker system.
In the midst of the multi-layered spatial installation, which follows the floor plan of the fin-de-siecle urban mansion, the exhibition shows works created by the artist specifically for this context. In addition to new paintings, the focus is on the continuation of a series of sculptures consisting of layered, pure oil paint, as well as video works examining the topic of 'Body identity-integrity disorder', a highly complex field between ego-syntony and social pathologizing that exemplifies an elementary societal discourse.
Clemens Krauss was born in Graz, Austria, in 1981 and has been living in Berlin since 2007. In addition to his art studies, he also studied medicine and completed training as a psychoanalyst.
Die Ausstellung findet statt in Partnerschaft mit der / The exhibition takes place in partnershipf of